The Top 9 Diabetes Dietitians in Canada
by Lindsey McGregor, RD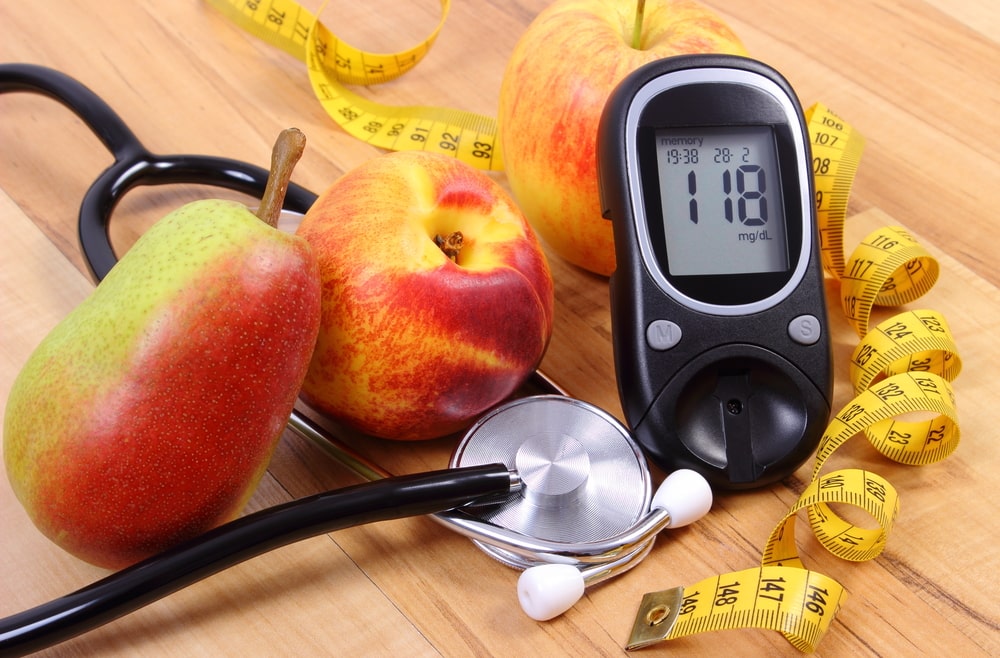 Did you know that 1 in 16 people have been diagnosed with diabetes in Canada? That's a staggering 2 million Canadians! For this reason, having an experienced Diabetes Dietitian by your side can be a welcoming source of relief. 
With Diabetes being a common chronic condition, support is available through the assistance of a Registered Dietitian in Canada. 
Dietitians help people with concerns related to their blood sugar, including Diabetes and Pre-Diabetes. They will guide you through your treatments and meal planning, as well as provide other means of service to help you with your condition.
View this list below if you struggle with Diabetes or worry about Pre-Diabetes. Our Diabetes Dietitians are right here for you! For more support, get in touch with one of these Dietitians through the Dietitian Directory.
Top 10 Diabetes Dietitians in Canada:
1. Adrienne Ngai, British Columbia
Registered Dietitian, Nutritionist, CDE, MSc- Healthy Eating and Weight Loss Coach, Owner of Adrienne RD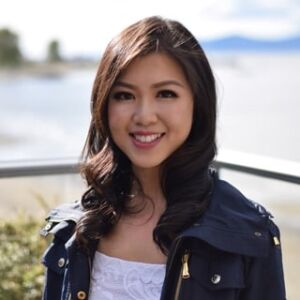 Working as a Diabetes Dietitian, Adrienne uses a holistic and science-based approach for sustainable, healthy weight loss to alleviate issues related to Diabetes. Also, she works closely with her clients to create a personalized plan for controlling blood sugars.
Ultimately, her goal is to help her clients make healthy eating a lifestyle for Diabetes management.
Moreover, Adrienne looks at all aspects of her client's lifestyle apart from just eating. For example, other aspects such as work, stress, sleep, habits, family are all important parts of Diabetic meal plans. 
To minimize complications related to Diabetes, she focuses on all the components that contribute to a healthy lifestyle and balances these elements in the client's lives to produce an eating and mindset transformation.
To follow along with Adrienne's holistic approach, check her out on Facebook or Instagram. You can also find and book her on the Dietitian Directory.
2. Kara Marshall, British Columbia
RD, CDE, MSc, IOC Diploma in Sports Nutrition, Registered Dietitian and Nutrition Consultant focused on Diabetes and Sports Nutrition, Owner of Kara Dietitian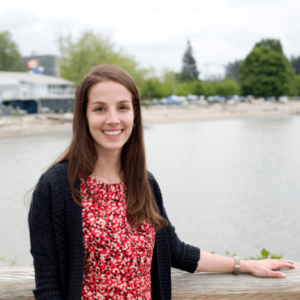 With a strong focus on Diabetes, Kara works with clients to create a holistic plan that can improve their health and wellbeing. Also, she focuses on sports nutrition as well. She works closely with her clients on managing weight and controlling blood sugars as a Diabetes Dietitian.
In addition, she is motivated to help her clients achieve their goals and brings practical experience and recommendations to her appointments. This includes Diabetes management and meal plan development. Moreover, Kara offers group presentations, as well as online nutrition courses for clients struggling with Diabetes.
To learn more about Diabetes, and/or Sports Nutrition such as helping to fuel performance and balance blood sugars with plant-focused meals, check out her Instagram page. Also, find Kara on the Dietitian Directory.
3. Erin Nelson, Alberta
Erin Nelson, BSc, RD, Owner, and Dietitian at Balance Nutrition Counselling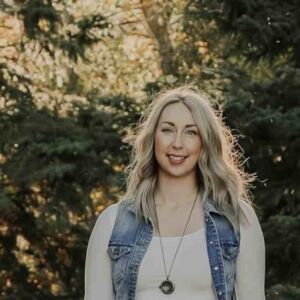 Working as a Diabetes Dietitian, Erin works one-on-one with clients to aid them in setting goals. She supports her clients in healthy eating, chronic disease management, and making peace with food.
Moreover, she strongly believes that the participation of both the Dietitian and her clients is important. Hence, Erin always strives to meet her clients where they are so she can walk with them and support them along their journey.
Additionally, her mission as a Diabetes Dietitian is to help provide her clients with the tools needed to listen to the intuitive nature of their own bodies while keeping Diabetes at bay. 
Ultimately, she proposes her two-part mission: Helping her clients to take up healthy lifestyles and empowering the future generation to withstand the diet culture.
Erin aims to build a world where our young people aren't vulnerable to diet culture's messaging of inadequacy. So that everyone can live their lives to the fullest without chronic disease complications.
Learn more about Erin's work by visiting her Facebook page and Instagram page or website. Book an appointment with Erin through the Dietitian Directory.
4. Sally Ho, Alberta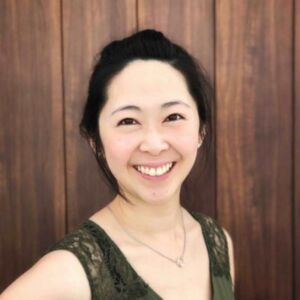 As a Diabetes Dietitian and Craving Change Facilitator, Sally empowers her clients to TAKE CONTROL of their health. She encourages and incentivizes them to improve their eating habits through Motivational Interviewing techniques. This type of motivational approach is crucial in managing Diabetes.
You are the CEO of your health, and when you work with Sally, she reminds you of this simple yet profound fact. Sally will be your support and coach in achieving your goals. Furthermore, she employs a supportive approach when helping clients with their Diabetes treatment, meal plans, and more.
Moreover, Sally is very client-centred and honest. She follows up with the realistic, real-life application of her recommendations to ensure that it works. Such a supportive approach is essential in Diabetes management.
Additionally, being a mother has taught her valuable lessons in following clinical nutrition guidelines and recommendations. For this reason, she truly sees the struggles with controlling Diabetes and she is there to support you along the way.
In short, Sally helps her clients apply nutrition plans to the real world and their individual realities.
Learn more about Sally's work by visiting her Facebook page or website. Book an appointment with Sally through the Dietitian Directory.
5. Dayna Zarn, Alberta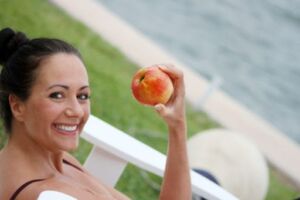 Dayna helps her clients reach their health and fitness goals without giving up their favourite foods. Very often, people believe that having Diabetes means saying goodbye to delicious foods – but Dayna says otherwise. 
To reduce clients' diet suffering, she supports them by providing easy methods to implement Diabetes management.
Also, as much as individuals and patients may want to seek help from a Diabetes Dietitian, she is here to guide her clients to do it safely and with proper carbohydrate counting and insulin dosing to ensure blood glucose control. She wishes to empower her clients in feeling confident in what they eat, and how they feel!
Moreover, Dayna wishes to give more support to her clients on this journey. She believes that improving health doesn't mean taking away the pleasures in life. This approach is evident in her balanced methodology to daily routines and health in battling Diabetes!
Furthermore, Dayna's nutritional philosophy focuses on self-empowerment while cultivating a positive relationship with food. All of these contribute to sustainable lifestyle changes, which are important in controlling Diabetes and living a healthy lifestyle.
She is also passionate about cooking simple meals and loves helping her clients find enjoyable, practical, and healthy meal options. She truly understands the hardships in meal planning for Diabetes, so she works closely with her clients to make the process more enjoyable.
Together with her clients, she focuses on behaviour change, prevention and management of chronic diseases, and weight loss. And most importantly, helping clients fine-tune their eating habits so their changes can be sustainable. All along the journey, she is there to help!
Learn more about how adjusting macronutrients can help you lose weight and reach your health goals by reaching out to Dayna at the Dietitian Directory.
6. Letisha Hodges, Alberta
Letisha helps busy men and women meet their goals without sacrificing their favourite foods! Her nutrition coaching helps free up time while keeping your blood sugar levels under control.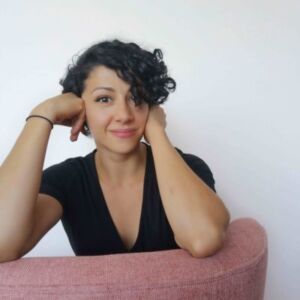 Moreover, her program and coaching are rooted in flexibility, simplicity, and balance. Through the coaching program, her clients can learn how to thrive even when facing co-morbidities like Diabetes.
Her program adapts to YOU, rather than the other way around. 
As her client, you will be exposed to behavioural-based coaching to control Diabetes and manage weight. This client-based approach ensures that you will feel comfortable in sharing with Letisha, she believes that getting to know her clients is the first step in tackling Diabetes.
Also, her superpower is to cut out all the noise, diet chatter, food rules, and body image expectations; providing you with a positive perspective on your journey which will enable you to reach your goals quicker and more effectively. 
Discover more about fat loss and goal setting on her Facebook page, Instagram page, and website. Book an appointment with Letisha through the Dietitian Directory!
7. Sana Motlekar, Ontario
RD, Consulting Dietitian at Respin Nutrition focused on areas of diabetes, blood sugar, and PCOS.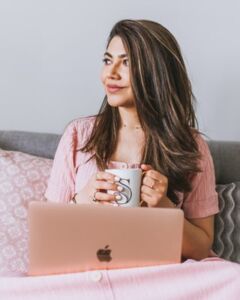 Working as a Dietitian specializing in Diabetes, Sana witnesses people's struggles with chronic diseases. To help tackle these long-term diseases like Diabetes, Sana specializes in weight management and hormones to address the root problems.
Also, makes her advice light and simple to follow, as she understands the overwhelm associated with the abundance of complex diet advice that's out there. She takes into account your emotional and mental health to give you high-quality service on tackling Diabetes.
Moreover, Sana will teach you how to include your favourite foods into your new health-focused diet so that you can feel good about finally living a healthy lifestyle.
Learn more about Sana and her work by checking out her Instagram page or find her on the Dietitian Directory!
8. Veronica Rouse, Ontario
MAN, RD, CDE, Dietitian specializing in Heart Health and owner of The Heart Dietitian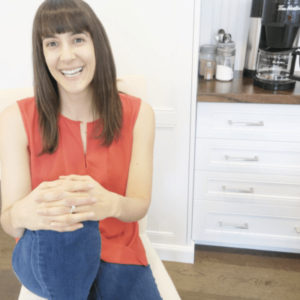 Veronica believes that individuals can gain control over their chronic diseases like Diabetes by eating well. For this reason, Veronica provides individuals with straightforward information, she wants to increase their confidence and improve their health as well. 
To do so, she preaches the idea of healthy living on social media to reach people who are struggling with Diabetes in the virtual world.
Also, she understands the complexity of much of the advice out there related to health and nutrition. As a result, she breaks down complicated concepts and ideas into simple and easy-to-digest tips for her clients. Together, Veronica and her clients set realistic goals for battling Diabetes.
Moreover, Veronica has developed a step-by-step framework to help her clients. She strives to help her clients to live the life they want; free from the complications of Diabetes.
To learn more about Veronica, make sure to check out her Facebook page, or her Instagram page for some easy-to-read and informative posts! You can also find her listing on the Dietitian Directory.
9. Norma Ishayek, Quebec
Professional Dietitian/Nutritionist OPDQ member, Norma Ishayek private dietitian/nutritionist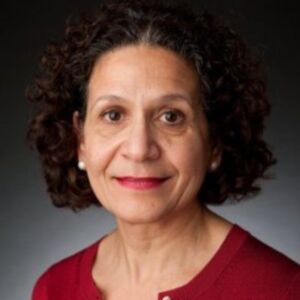 Working as an esteemed Dietitian, Norma has 40 years of experience in the field with many areas of focus. For example, she concentrates on cardiovascular, Intuitive Eating, and Digestive Health. Besides these specific focuses, she also works with her clients on fighting Diabetes and adopting healthy lifestyles.
Moreover, she firmly believes in educating and empowering her clients to take control. She will not hesitate in proclaiming herself as a strong advocate for healthy foods. Consequently, she promotes the importance of healthy eating in managing Diabetes.
Discover more about achieving your personal health goals or Diabetes management on Norma's Facebook.
Going Beyond with the Dietitian Directory
Struggling with any chronic condition or illness can be stressful and taxing. However, with the right support team helping you along the road to recovery, that journey can be a much more tolerable one that can lead to favourable results.
If you feel you can use the service of a registered dietitian, take a peek at the Dietitian Directory to find an RD that can help with your nutritional needs.