Simplifying Diabetes Meal Planning: 3 Dietitian Tips When Using ChatGPT
by Lindsey Anne McGregor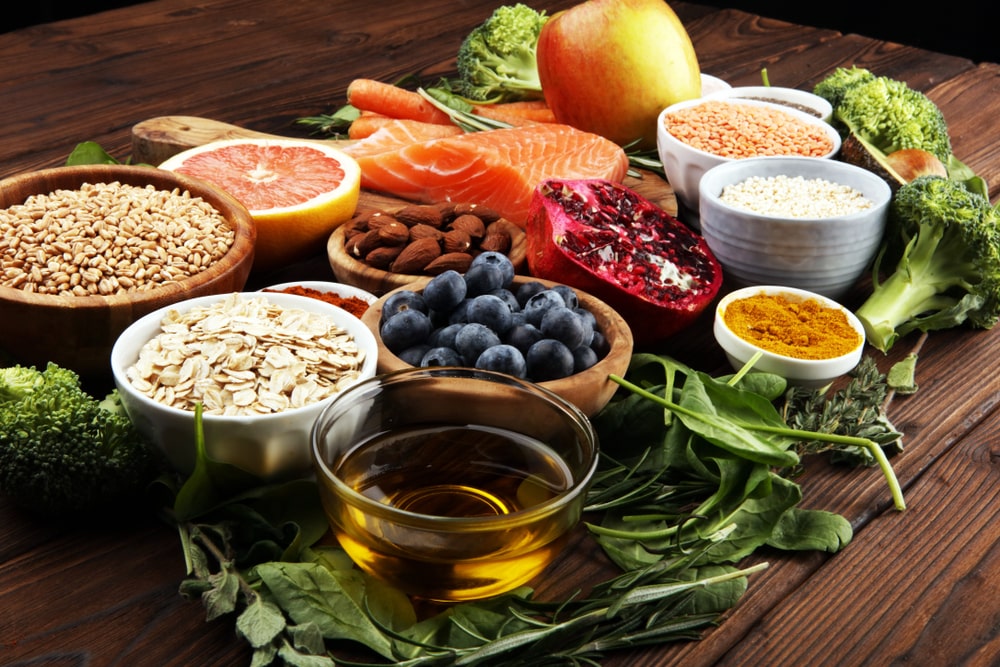 Taking control of your diabetes begins with embracing a healthy diet. By keeping your blood sugar levels in check and preventing potential diabetic complications, you can truly live the life you desire. Remember, eating well doesn't mean sacrificing flavor or enjoyment, or spending all your time meal planning and prepping. With the right choices, you can have delicious meals that nourish your body and tickle your taste buds, and are easy to make. 
Look no further than the Mediterranean diet and Canada's Food Guide for fantastic examples of nourishing eating patterns that can greatly benefit those managing diabetes. These approaches emphasize the importance of savouring an abundance of antioxidant-packed fruits, vegetables, and whole grains. These nutritional powerhouses not only provide essential vitamins and minerals but also offer a wealth of dietary fibre, promoting healthy digestion and blood sugar control. Additionally, lean meats, hearty legumes, pulses, seeds, and nuts provide protein and additional nutrients, while healthy plant-based oils from sources like canola oil, olive oil and avocado offer a source of beneficial fats to support your overall heart health.
But let's face it, planning meals when you have diabetes can be overwhelming. Luckily, chatbots are here to lend a helping hand. They offer support and simplify the task of creating a well-balanced meal plan that suits your dietary needs. In this article, we'll explore three effective strategies for using chatbots, like ChatGPT, to optimize your meal planning for diabetes.
Customize Your Request:
When asking for a meal plan, use keywords like "mediterranean diet," "diabetes-friendly," "easy," "minimal prep," and "balanced" to ensure a healthy diet that keeps your blood sugar levels stable. If you have other dietary considerations like gluten-free, heart-healthy, or allergies, don't forget to mention them. 
Tip: If you are counting carbohydrates you can also ask for the carbohydrate content of each meal. 
Here's an example conversation to get you started:
"Hello! Can you provide me with a week-long diabetic meal plan featuring quick and easy-to-prepare meals?"
Customize and Edit the Output:
Once you receive the initial meal plan, take the opportunity to make necessary adjustments. Consider factors such as affordability, using leftovers, and if you're counting carbohydrates, ask the chatbot to provide daily and meal-based carbohydrate counts.
Tip: Request the chatbot to include 2-3 protein-containing snacks each day, as they help regulate blood sugar levels throughout the day.
Here's an example interaction to guide you:
"Can you modify the meal plan to include leftovers and make it more affordable? Also, could you provide the carbohydrate count for each day and meal?"
Request A Grocery List:
Once you're satisfied with your meal plan, ask the chatbot to generate a grocery list categorized according to the sections of the grocery store. 
Tip: To stay on track, consider ordering your groceries online to avoid adding unnecessary items to your cart.
In Conclusion:
By utilizing chatbots for meal planning, you can take a step towards better diabetes management through a well-planned diet. Remember to adjust portion sizes of meals and snacks based on your unique requirements.
It's important to note that chatbots cannot replace the personalized advice and guidance of a Registered Dietitian. Consulting with a Registered Dietitian is essential for developing a tailored, balanced meal plan that suits your individual tastes, resources, and access. Their expertise will ensure your healthy eating journey is enjoyable, sustainable, and personalized to your specific needs.
Click here to find a Registered Dietitian that practices in the area of diabetes near you!
Click here to read about 7 healthy eating tips for diabetes!
About the Author: Hannah Jackson is Dietetic Intern at the University of Alberta.
Reviewed by: Lindsey McGregor, RD
The Site is not intended to be a substitute for professional advice. Under no circumstances will we be liable for any loss or damage caused by your reliance on information obtained through the Site. You are responsible for evaluating the accuracy, completeness, or usefulness of any information, opinion, advice, or other content available through the Site. Please seek the advice of professionals, as appropriate, regarding the evaluation of any specific information, opinion, advice, or other content. Never disregard professional advice, including medical advice, or delay in seeking it because of something you have read on this Site.