Plant-Based Milks?- How They Differ
by Dawid Furman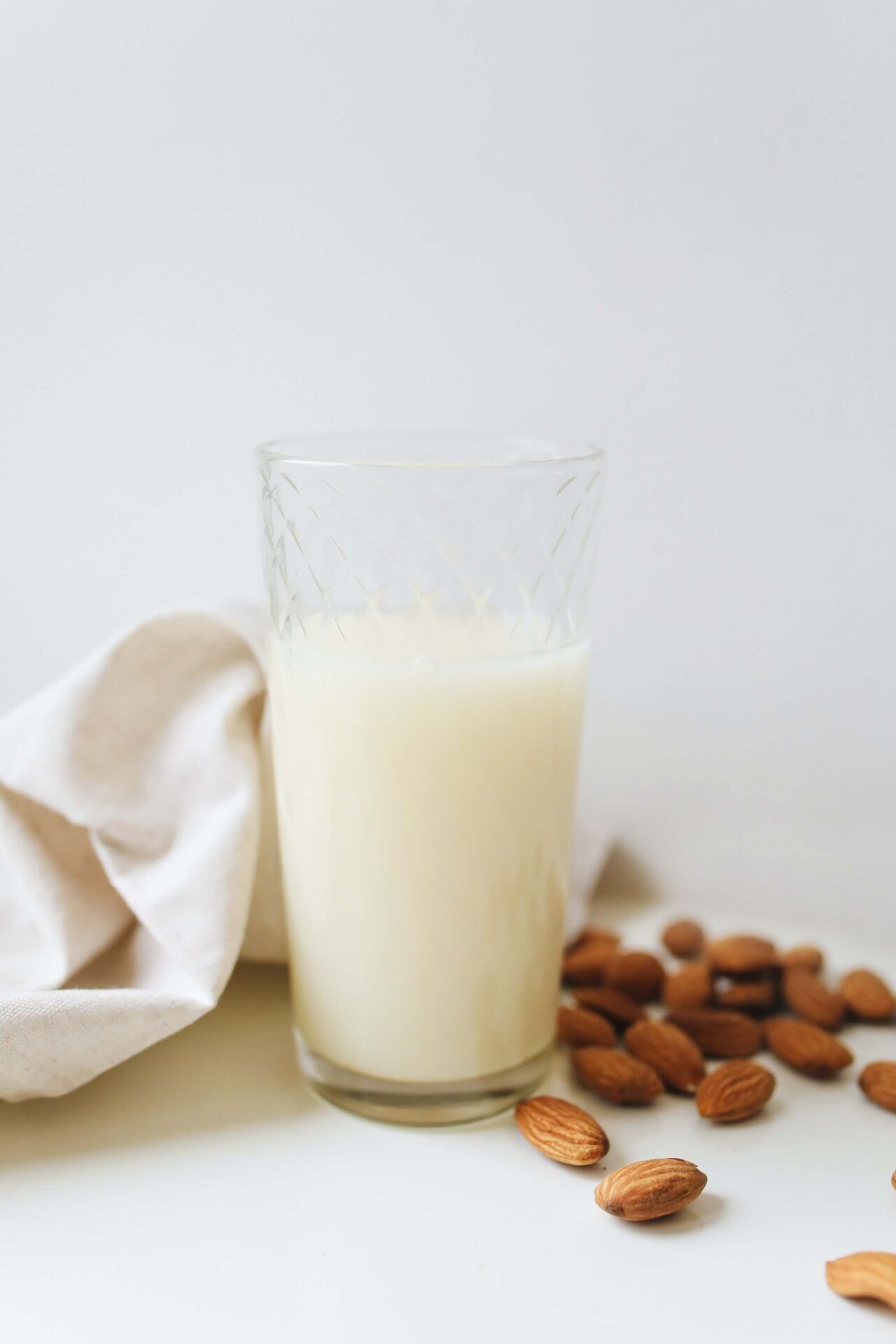 Over the last number of years, the intake of cow's milk has declined in Canada with the emergence of plant-based milk alternatives. 
Medical reasons such as lactose intolerance and allergies or lifestyle choices are common reasons people decide to switch from cow's milk to plant-based milk.
Due to the beneficial nutritional properties of cow's milk, such as being a source of protein, calcium, and vitamin D, the question is whether plant-based milks can completely replace cow's milk without causing deficiencies.     
With the numerous plant-based milk available, it may be hard to decide what to choose to satisfy your nutritional needs. Follow on reading to learn about different plant-based milks and how these alternatives differ from cow's milk:
Cow's Milk
Cow's milk contains many important nutrients that benefit our health, such as protein, calcium, vitamin D, and phosphate.
Protein
Cow's milk is a complete protein source, meaning it contains all essential amino acids. While plant-based milks are an incomplete protein source, meaning they do not contain all essential amino acids. To provide all essential amino acids, plant-based milks must be combined through a dietary pattern with various plant-based sources throughout the day.
Calcium
Cow's milk provides about 300 mg of calcium per cup and can help people reach their recommended intake of calcium, for most adults between 1000-1200mg per day.
Plant-based milks can be fortified with calcium but there is no legislation around this in Canada.
Vitamin D
Cow's milk is fortified with Vitamin D. Vitamin D helps our body absorb calcium.
In Canada, it is the requirement that cow's milk (and margarine) be fortified with vitamin D, plant based beverages can but do not have to be fortified with vitamin D.
The recommended daily allowance of vitamin D for children and adults is 600 IU, increasing to 800 IU for seniors. The tolerable upper limit is no more than 4000 IU.
Plant-Based Milks
Plant-based milks are substitutes for cow's milk made from raw materials such as cereals, legumes, plants, nuts, and seeds.  
Soy Milk
Soy milk has the highest protein content  compared with cow milk. One thing that is important when choosing soy milk is reading the label; as not all plant-based milks are required to be fortified with calcium and vitamin D.
Soy milk is also a very nutritious plant-based milk, as other than being a good source of protein, it has high amounts of healthy fats, oils, high-quality protein, B vitamins, calcium as well as a high amount of antioxidants.
Consuming soy products is linked with a number of beneficial health benefits, such as reducing the risk for several chronic diseases such as cancer, heart disease, and osteoporosis as well as lowering cholesterol and menopausal symptoms.
Almond Milk
For those suffering from allergies or intolerance to cow's or soy milk, almond milk may offer a solution for you. 
Regarding nutrition, almond milk is low in calories and contains healthy fats, which supports weight management. Almond milk is not a good source of protein containing only 1 gram of protein per cup.
Not all almond milks contain vitamin D and calcium, so it is important to buy almond milk fortified with these nutrients.
It is important to be aware of the added sugar content of almond milk, as this milk may contain added sugar.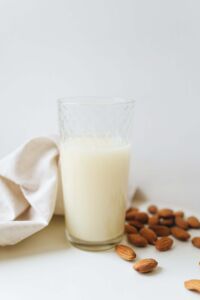 Oat Milk
Oat milk is becoming more common on store shelves and in trendy coffee shops. 
Oat milk is a moderate source of protein, providing 3g per cup, and is abundant in the nutrients calcium, phosphorus, iron, riboflavin, potassium, and vitamin B12.
Oat milk also tends to be higher in fibre in comparison with other plant-based milks, which can benefit people suffering from high cholesterol or GI symptoms.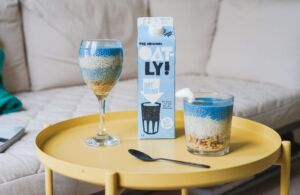 How Does Plant-Based Milk Compare with Cow's Milk? 
Here is a table to help you decide which milk to choose to meet your nutritional needs. You can use this online calculator to learn more about your nutrition needs related to age, gender, and activity level. 
| | | | | |
| --- | --- | --- | --- | --- |
| Nutrient Composition per cup | Cow's Milk | Soy Milk* | Almond Milk* | Oat Milk* |
| Protein | 8g | 8g | 1 g | 4g |
| Calcium | 293 mg | 299mg | 450 mg | 350 mg |
| Vitamin D  | 120 IU | 119 IU | 100 IU | 101 IU |
| Phosphorus | 264 mg | 134 mg | 23 mg | 269 mg |
Table 1: Plant-Based Milk Compared with Cow's Milk – Table adapted from Moo-ove Over, Cow's Milk: The Rise of Plant-Based Dairy Alternatives. * These milks have been fortified as an example; it is important to read the label on specific products for their nutrition.
Which Milk Should I choose?
Each milk has its own specific benefits, so it is important to choose one that suits your needs best. More than just nutrients decide which milk to purchase, including cost, taste, convenience, environmental considerations, and deeply held beliefs.
Cow's milk is high in calcium, vitamin D, and protein. Without fortification there is no plant-based substitute for cow's milk that is as rich in nutrients. Fortification has allowed us to increase calcium and vitamin D in plant-based milks, though not all brands fortify their products, and this is currently not legislated in Canada. 
Bottom line, if choosing plant-based milks be sure to read the labels for how much calcium, vitamin D, and protein it contains.
Hopefully, this article helped you learn more about plant-based milks and will help you achieve a healthy balanced diet. Find your Dietitian here!
About the Author: Dawid Furman is a nutrition and exercise science student studying at the South East Technological University in Ireland and hopes to pursue a career as a dietitian in the future.
Reviewed by: Lindsey McGregor, RD, and Elsa Wong, RD
Images from Unsplash and Pexels
The Site is not intended to be a substitute for professional advice. Under no circumstances will we be liable for any loss or damage caused by your reliance on information obtained through the Site. You are responsible for evaluating the accuracy, completeness, or usefulness of any information, opinion, advice, or other content available through the Site. Please seek the advice of professionals, as appropriate, regarding the evaluation of any specific information, opinion, advice, or other content. Never disregard professional advice, including medical advice, or delay in seeking it because of something you have read on this Site.