How to Get More Clients with a Dietitian Directory: 10 Tips for Success
by Lindsey McGregor, RD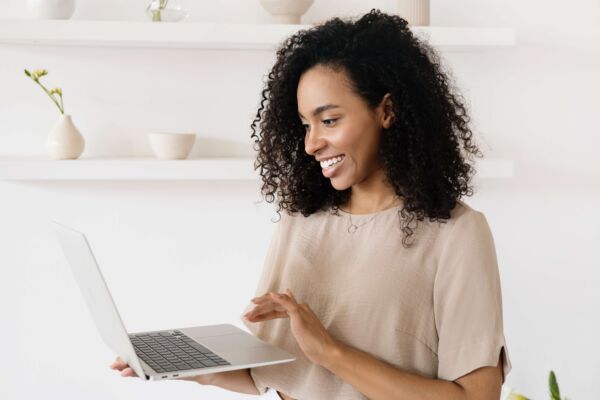 They don't teach us this in school, but one of the hardest things about being a Dietitian in private practice is getting clients. At Dietitian Directory, we prioritize your success by providing valuable client leads. By implementing the following tips to your profile you can enhance lead generation and achieve greater success.
Here are our top 10 tips to increase your clients with Dietitian Directory 
Complete Your Profile:
A key method to attract more clients through the Dietitian Directory is by thoroughly completing your profile. Take advantage of the 1000-word limit to showcase your expertise and services. Additionally, consider linking relevant media platforms such as Instagram, Facebook, LinkedIn, email, and your website. This allows potential clients to learn more about you before deciding to request a consultation.
Clearly Communicate How You Help Clients:
When crafting your profile, emphasize the unique ways in which you can assist clients. Clearly articulate your approach, specialties, and how you can address their needs. This enables potential clients to understand your value proposition and increases the likelihood of engagement.
Utilize a Professional Photo:
Your profile photo plays a crucial role in making a positive first impression. Opt for a professional-looking image that conveys your competence and expertise. Investing in a professional photoshoot can be worthwhile, as it enhances your credibility and attracts more leads. Alternatively, consider using apps like Lensa AI to achieve a polished appearance at a more affordable cost.
Maximize Practice Areas:
Ensure you select all relevant practice areas when setting up your profile. By doing so, your profile will appear in search results when potential clients are seeking Dietitians with specific expertise (e.g., PCOS, heart health, intuitive eating, mental health, etc.). This broadens your visibility and increases the chances of attracting clients seeking specialized services.
Expand Service Locations:
Take the time to review the Cross Border Dietetic Practice in Canada guidelines provided by the Alliance of Canadian Dietetic Regulatory Bodies. Note that certain provinces (New Brunswick, Nova Scotia, Newfoundland and Labrador) allow registered dietitians to provide services without provincial registration. However, other regulatory requirements must still be met. If you comply with these regulations, be sure to add these locations to your profile to attract potential clients in these areas.
Collaborate on Case Studies, Business Stories, and Blogs:
At the Dietitian Directory, we actively promote our members through various media channels, including case studies, business stories, and blog posts. These features receive additional exposure on our Instagram and Facebook pages. Take advantage of these opportunities to showcase your expertise and increase your profile's visibility among potential clients.
Leverage Social Media:
Once your profile is complete, share it on your social media platforms to maximize exposure. Additionally, regularly promote any features or articles in which you are included on the Dietitian Directory's website. Social media sharing helps broaden your reach and increases the chances of attracting new clients.
Distribute Business Cards:
Request our business cards to distribute to local pharmacies, psychologists, and other relevant professionals in your area. This simple act can boost referrals and increase consultations within your local area. Click here to receive quarterly business cards.
Join our Business Group:
Enhance your network by becoming a member of our Dietitian entrepreneur community. This not only allows you to connect with like-minded professionals but also opens up possibilities for client referrals from other Dietitians. Stay informed about upcoming business group offerings through our newsletters.
Optimize Profile Formatting:
When completing your profile, make use of white space, bold fonts, and lists to highlight important information about your practice. This formatting technique ensures that potential clients can easily identify the key details that may prompt them to engage with your services.
By implementing these straightforward tips, we are confident that you will experience an increase in client leads and achieve greater success in your Dietitian practice. 
Learn more about listing yourself on Dietitian Directory here.
Blog post written with contributions by Hannah Jackson, Dietetic Intern at the University of Alberta.