Healthy Eating Tips to Reduce High Blood Pressure
by Dawid Furman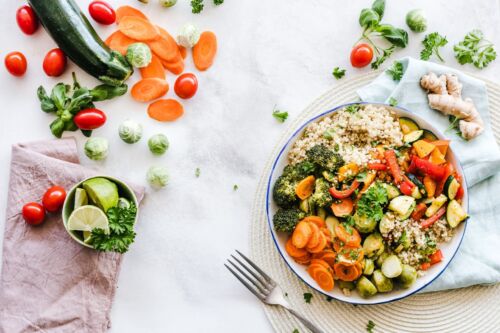 Finding out you have high blood pressure may not have been the most thrilling news you have ever received.
The good news is that effective (and tasty) dietary strategies can help you reduce blood pressure without tasting like cardboard. 
The DASH Diet is the most effective dietary approach to reducing blood pressure. The DASH Diet has a 78% chance of lowering high blood pressure to normal levels in individuals with elevated blood pressure. It is an affordable and effective option that can successfully make your high blood pressure a thing of the past.
What's the Dietary Approach to Stop Hypertension (DASH) Diet?
The DASH Diet is similar to Canada's Food Guide and is a dietary pattern with nutritious foods such as fruits and vegetables, beans, nuts, and low-fat dairy products. The diet limits foods high in saturated fat and sugar and cuts down, but does not limit, salt intake. Together, these components have a synergistic impact on reducing blood pressure.
Follow on reading for five tips on putting this successful approach into practice to make a long-lasting impact on your health. 
1. Cut Down on Salt
The DASH Diet limits daily sodium consumption to 1500-2300 mg per day.
Some tips on how to reduce sodium intake would be:
As a general rule of thumb: Use the 5 – 15% if a product is less than 5% of your daily value of sodium, it is low sodium, and if it is above 15%, it is high sodium.  

Compare brands and choose brands with a lower  % sodium daily value.

Look for sodium free labels on food packaging.

Read the nutrition facts table on products.

Learn how to substitute salt with, for example, herbs and spices.
2. Increase Intake of Fibre
The DASH Diet recommends high dietary fibre intake, which can be found in whole grains as well as fruit and vegetables.
The Canadian Food Guide offers a practical approach to increasing fibre in the diet by consuming half a plate of fruit and vegetables per meal and a quarter plate of whole grains per meal.
Here are some tips to get in more fruit and vegetables:
Consume frozen or canned fruit and vegetables, which tend to be less expensive and more accessible.

Choose frozen and canned vegetables with low sugar and salt content and without sauces.

Choose whole or cut vegetables instead of juices since fruit juice is usually high in sugar.

Add herbs and spices instead of salt to flavour your vegetables. Lemon juice or flavoured vinegars are other options.

For example, snack on fruit throughout the day by making a fruit smoothie.
Here are some tips to get in more whole grains:
Choose whole-grain cereals, breads, and wheat. 

Add cooked brown rice to soups.

Snack on whole grain cereal mixed with yoghurt.

Replace white rice and pasta with whole grain.

Use up to half whole grain flour instead of whole wheat flour when preparing recipes.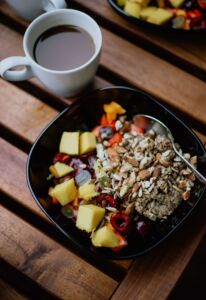 3. Choose healthier fats
Reducing saturated fat was another component studied by the DASH Diet that led to improved blood pressure.
Healthy unsaturated fats are found mainly in plant or fish sources:
nuts

seeds

avocado

fatty fish

vegetable oils

soft margarine

soybeans and soy products, such as tofu
Saturated fats are found mainly in animal sources and tropical oils:
fatty meats

high-fat dairy products

some highly processed foods

palm oil and coconut oil
Substituting saturated fats for unsaturated fats in your cooking method of choice can have a big impact on your health, e.g., substituting cooking with butter with canola oil.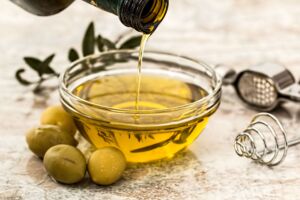 4. Include Low Fat Dairy in Diet
In accordance with the DASH Diet, the regular consumption of low-fat dairy foods can help instantly lower blood pressure.
Examples of low-fat dairy items you could include in your diet are:
Skim or low-fat milk

Low-fat yoghurt

Low-fat soft and hard cheeses.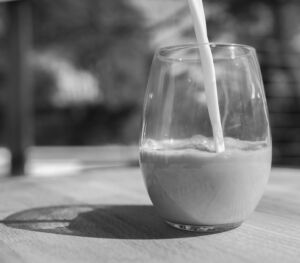 5. Choose Healthy Drinks
Make water your drink of choice:
Water is calorie free and hydrating. Here are some tips for maintaining your hydration.
Keep a water bottle nearby.

Use water naturally flavoured with fruit and vegetables such as strawberry or cucumber slices.
Limit Alcohol Consumption:
In the DASH Diet, they studied alcohol consumption, encouraging participants to drink no more than 14 standard alcoholic drinks per week.
Canada's low-risk alcohol guidelines recommend drinking no more than two standard drinks per day for women and 3 per day for men.
You can still drink your coffee in moderation:
The good news for all the coffee drinkers out there is you can keep caffeine. However, the participants of the DASH Diet were instructed to drink at most three caffeinated drinks per day.
The dietary strategies discussed to reduce blood pressure empower you to take charge of your health. Working with a Dietitian may help you adjust your diet in a palatable, affordable, and satisfying way. 
Find your Dietitian here.
About the Author: Dawid Furman is a nutrition and exercise science student studying at the Southeast Technological University in Ireland and hopes to pursue a career as a dietitian in the future.
Reviewed by: Lindsey McGregor, RD, and Elsa Wong, RD
Images from Unsplash and Pexels
The Site is not intended to be a substitute for professional advice. Under no circumstances will we be liable for any loss or damage caused by your reliance on information obtained through the Site. You are responsible for evaluating the accuracy, completeness, or usefulness of any information, opinion, advice, or other content available through the Site. Please seek the advice of professionals, as appropriate, regarding the evaluation of any specific information, opinion, advice, or other content. Never disregard professional advice, including medical advice, or delay in seeking it because of something you have read on this Site.