Dietitian vs Nutrition App: Which One Should You Choose?
by Lindsey McGregor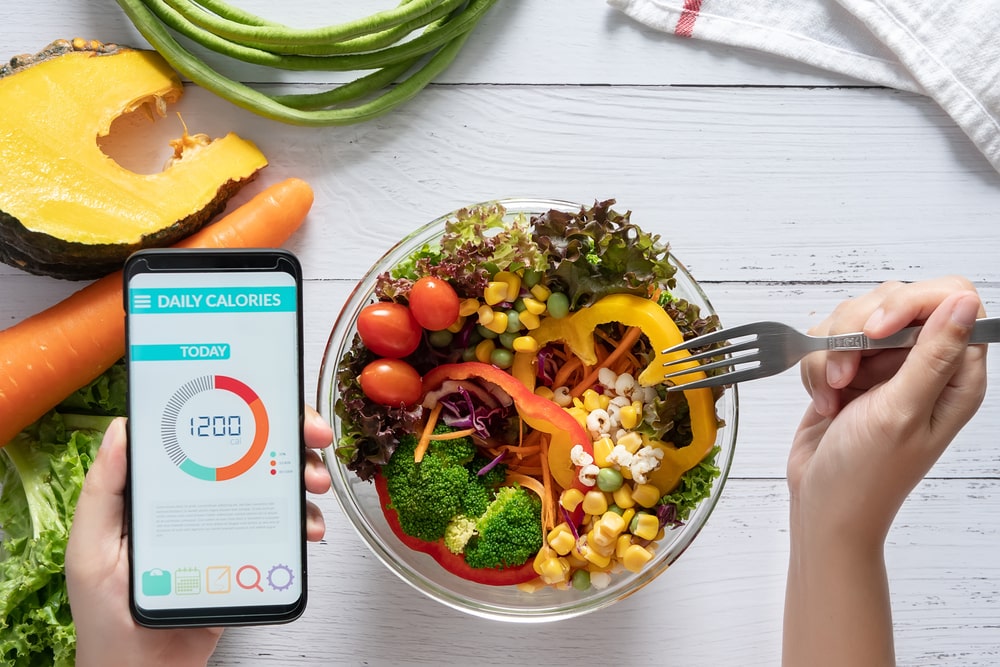 In our digital era, there seems to be an app for everything – from finance apps to menstruation trackers, plant-watering guides, productivity apps, you name it! Among some of the most popular apps today are health and fitness apps where you can track your calories, macros, water intake, and more. With so many apps dedicated to changing lifestyle-related behaviours, one thing is clear – most people want to be healthier and want a boost of help to get there and maintain it.
If you're someone who wants some guidance on nutrition and you're deciding whether to find a Dietitian or download a free app to get you started, you've come to the right place. Here is some insight to help you make an informed decision.
The challenge with nutrition apps
Today's nutrition apps are advanced with innovative features, such as the ability to take a picture of your food to pull up its nutritional information. This is a quick and convenient way to track meals, snacks, and water intake. Many people find success with weight loss using a nutrition app.
Most nutrition apps are created for losing weight, training for a competition, or hitting a target goal for calories. The challenge with apps is that they don't address special dietary and nutritional needs such as prenatal nutrition, nutrition for diabetes, guidance for habitual or emotional eating, and more. Although some generic apps can give you some information on these areas, they are not personalized and can't get to the root of nutrition issues, and your relationship with food. 
Here's where a Dietitian can benefit you greatly. While nutrition apps can certainly be useful, Dietitians focus on education and personalizing a plan that takes many things into consideration, such as lifestyle, health concerns, cultural foods, and more.
The advantage of working with a Registered Dietitian in Canada
The biggest and most important advantage of working with a Dietitian is that you receive tailored advice and one-on-one coaching to help you reach your goal or maintain the right nutrition for a particular health issue. 
When it comes to choosing whether you need a Dietitian or a nutrition app, it's not necessarily a competition – rather both can work in conjunction with the program designed for each client to help you succeed. Many Dietitians encourage their clients to use certain apps with their nutrition programs to keep track of their meals and snacks and become more conscious of nutritional value.
Finding a Dietitian with Dietitian Directory
While technology and the digital age have changed a lot of industries, there's nothing that can compare to speaking to a certified and trained professional on your health, especially when it comes to something as significant as nutrition. A dietitian will have a conversation with you, listen to your needs, answer your questions, learn about your lifestyle, and what type of foods you like, and try to incorporate that into your nutritional program.
Dietitian Directory is a perfect example of how we can take advantage of the digital era. We help you connect with Dietitians across Canada – all with varying focuses, specialities, and practice areas. Browse through our directory and find a certified and professional Dietitian today.