Dietitian Grocery Haul for a Family of 5!
by Krishna Shah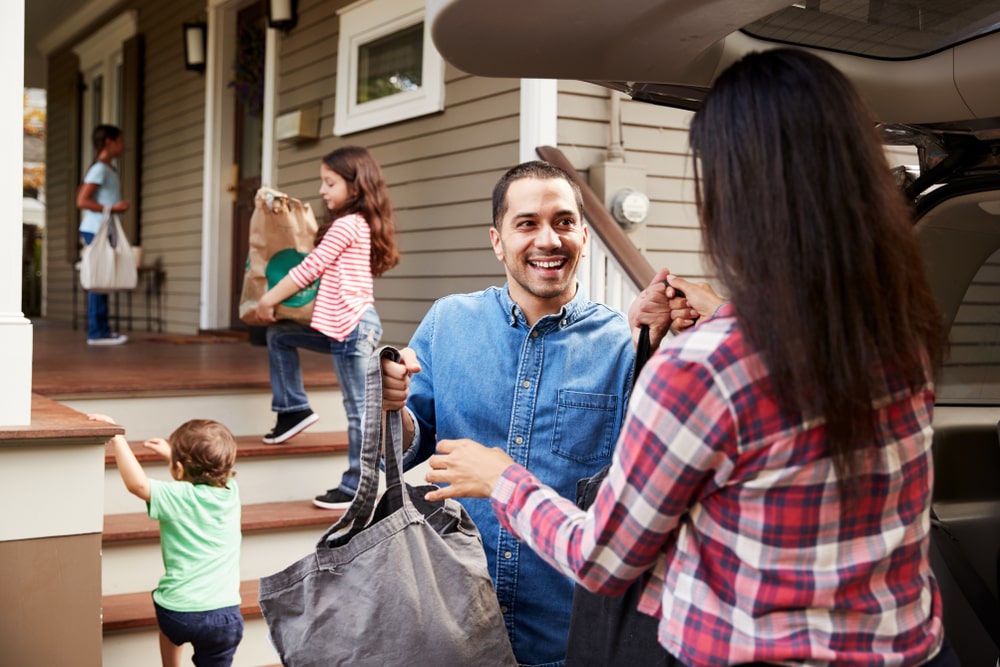 You might find yourself wondering, what do Dietitians really buy at the grocery store?
Do Dietitians skip the snacks and sweets aisle? Or just spend time in the produce section? Well- the answer may surprise you!
Below is a snapshot of Dietitian Katie Brown's weekly grocery haul. Keep reading to find out how a dietitian shops at the grocery store!
Before we go further, it is important to acknowledge that everyone's groceries will look different and this is not a recommendation of what your food shopping should look like.
This blog post just provides an example. For reference, this grocery haul is for a family of five with 2 adults and 3 children aged 9 yrs, 6yrs, and 19 months.
Dietitian Grocery Haul
Grains
Whole grain bread: Good source of fibre and great for a quick sandwich lunch.
Mac & Cheese shells
Granola: Great add as a yogurt topping.
Banana chocolate chip bars: Easy snacks on the go and freezes well.
Kodiak pancake mix: Made with whole grains and protein, it keeps everyone full for longer and is more convenient than making the mix from scratch.
Fruits & Vegetables
English cucumbers: The older kids can help slice these up for a quick side dish.
Broccoli: Family-favourite, raw or roasted.
Grape tomatoes
Bell peppers
Yams: Simple and delicious when roasted.
Strawberries
Kiwis
Bananas: Easy snack to take in the lunch box.
Plumcots: This is a mix between plums and apricots and something new to try.
Frozen raspberries: Great with yogurt or in smoothies.
Dairy Foods
Whole milk
Half and half coffee creamer
Sliced cheese: Great for sandwiches or a quick snack.
Cheese strings: Easy grab-and-go snack with no mess or crumbs to clean.
Greek yogurt: Good source of protein and makes a great snack.
Protein Foods
Trout
Chicken thighs
Frozen salmon burgers:Quick and easy to prepare for dinner.
Frozen shrimp
Ground beef and/ or turkey
Eggs
Chickpeas: A great option for plant-based protein.
Other Foods
Chicken taco kit: Quick and easy dinner on a busy night.
Pretzel Treats with nuts and white chocolate: Yes, Dietitians love their treats too!
*Also, some items that are already at home include: peanut butter, jam, coffee, whole grain pasta, canned diced tomatoes, deli meat, rice, quinoa, and of course ice cream!
To help you put this grocery haul into perspective, here is a list of dinners for the week using these items:
Sunday: Baked trout with roasted yams and broccoli
Monday: Chicken tacos
Tuesday: BBQ chicken thighs with salad
Wednesday: Shrimp over brown rice and veggies
Thursday: Spaghetti with meat sauce
Friday: Salmon burgers and chickpea salad
Saturday: Chicken and vegetable stir fry on quinoa
As you can see, Dietitians enjoy a wide variety of foods and there are no strict rules on what we buy. Even this grocery haul can change from week to week. In fact, Dietitians advocate for an intuitive approach to selecting the foods we eat.
About the author: Krishna Shah is a Dietitian Student at the University of Alberta, and Katie Brown, RD, is the owner of Inspire Nutrition.