4 Tips for Eating with IBD
by Marissa Frodsham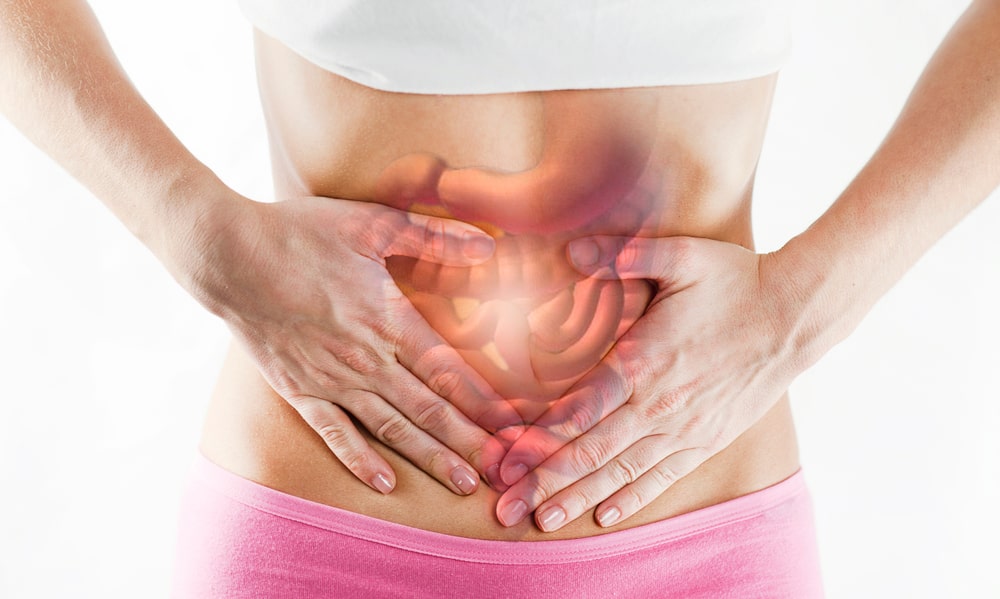 Digestive disorders, such as Crohn's Disease and Ulcerative Colitis can lead to a very limited diet and potentially malnourishment and lacking key nutrients.
While working with a Registered Dietitian that has received specialized training in both the medical and nutrition aspects of digestive disorders is ideal, here are some tips to help you enjoy life and food again.
1. Focus on a well-balanced diet
A good broad piece of advice is to focus on maintaining a well-balanced diet.
What does this look like? Well, many different eating patterns may help to relieve IBD symptoms, and this can be individualized depending on your condition and lifestyle.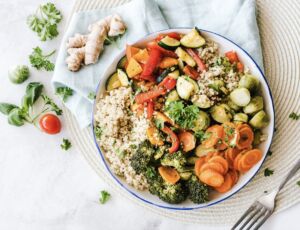 The two main diets that are supported by research when experiencing active symptoms are Exclusive Enteral Nutrition (EEN), and the Crohn's exclusion diet. Other common diets are the Mediterranean and low FODMAP diet, which may aid in relieving other digestive symptoms.
The most common theme amongst these approaches is to eat whole foods, ensuring that you are eating lean protein, whole grains, and vegetables, and limiting processed foods.
2. Determine what your 'trigger' foods and 'safe' foods are
It's not always easy to know what to eat, and there are certain foods that you may want to avoid if they trigger unwanted symptoms. Figuring out what foods trigger you can help you learn how to manage diet in both active and remission states. Sometimes keeping a food journal can help.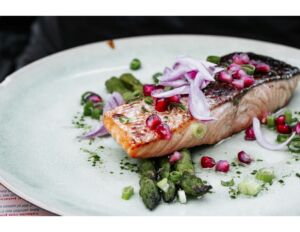 This may seem like a daunting process, but this is where a Registered Dietitian can offer support and expertise.
3. Focus on fibre
Fibre-rich foods are an essential part of every diet and can help you avoid constipation, keep bowel movements regular, and aid in nutrient absorption.
In addition to dietary changes, a fibre supplement may also be recommended. But how much do you take, and how often?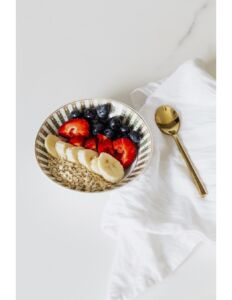 Audrey Inouye, RD and owner of IBS Nutrition, explained that "Dietitians are careful about when to start supplements; they need to be brought in slowly and titrated up. Most people have likely tried a supplement and took too much at the wrong time."
4. Limit alcohol and caffeine
Alcohol and caffeine can aggravate the digestive tract and lead to flare-ups for some, so it is important to consume these in moderation. Some recommend the avoidance of caffeine if you experience negative effects.
If you are medicated, be sure to verify with your doctor if it is safe to consume alcohol while on your medication.
Beyond the diet
Registered Dietitians can help integrate the above dietary changes into your lifestyle and improve your relationship with food.
When you understand your safe foods and food triggers, implement a consistent routine, and eat a balanced diet, your quality of life improves as does your enjoyment of eating.
If you would like to learn more about how a Dietitian can help you, head over to our Directory, where you can search by practice area for a Registered Dietitian to connect with today!
About the RD: Audrey is one of Canada's leading IBS Dietitians, and the owner of a virtual IBS clinic, IBS Nutrition. Audrey helps people that suffer from digestive symptoms including bloating, gas, abdominal pain, diarrhea and constipation.
About the Author: Marissa is a third-year nutrition student at Toronto Metropolitan University pursuing a career as a Registered Dietitian.
Reviewed by: Lindsey McGregor, RD and Hannah Jackson
Images from Unsplash and Pexels
The Site is not intended to be a substitute for professional advice. Under no circumstances will we be liable for any loss or damage caused by your reliance on information obtained through the Site. It is your responsibility to evaluate the accuracy, completeness or usefulness of any information, opinion, advice or other content available through the Site. Please seek the advice of professionals, as appropriate, regarding the evaluation of any specific information, opinion, advice or other content. Never disregard professional advice, including medical advice, or delay in seeking it, because of something you have read on this Site.