4 Things to Know About Osteoporosis and Nutrition
by Hannah Jackson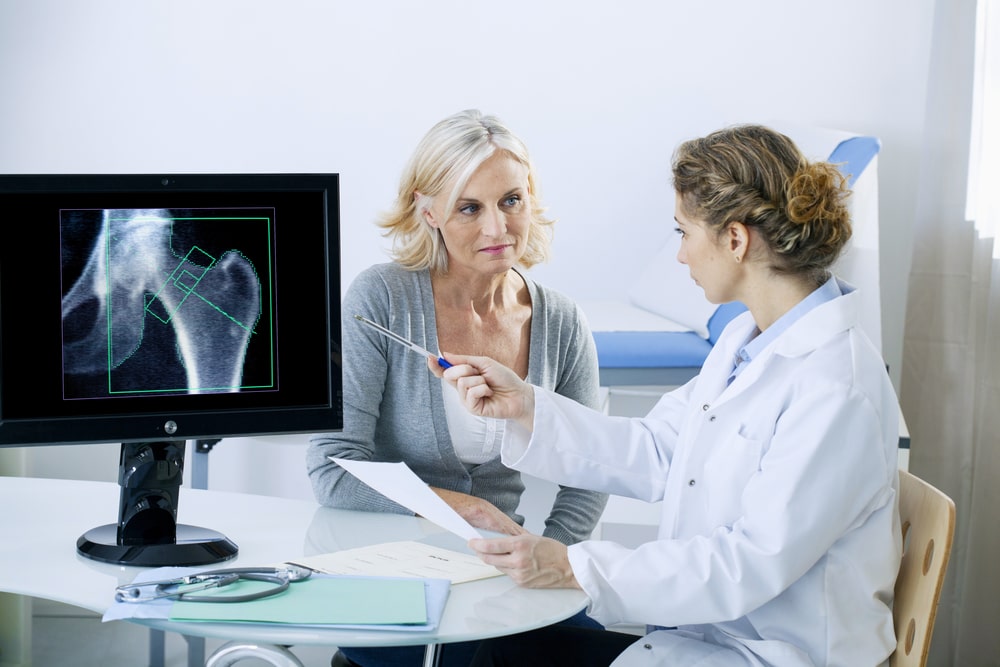 What is Osteoporosis?
Osteoporosis is a disease where bone mass is lost faster than it is replenished. This can cause bones to weaken over time and make you more prone to falls, fractures, and broken bones. Additionally, osteoporosis can make tasks of daily living like walking, getting dressed, cooking, and cleaning more difficult.
Between 2015-2016, approximately 2.2 million Canadians were either diagnosed or living with osteoporosis. Of these 2.2 million Canadians, approximately 1.76 million were female. 
What Increases My Chance of Developing Osteoporosis?
Depending on your age, different factors can influence your risk of developing osteoporosis.
Check out the list below adapted from Health Canada to identify your risk.
Age < 50:
Age >50:
Long-term use of

glucocorticoids

Parental history of a hip fracture

Previous spine fracture

Low bone mass

Smoking

High alcohol intake
The presence of other diseases such as a BMI <19, an eating disorder, rheumatoid arthritis, celiac disease, and inflammatory bowel disease can also increase your risk of developing osteoporosis.
How do I Prevent Developing Osteoporosis?
Whether you have an increased risk of developing osteoporosis or not, there are steps to reduce your risk, such as getting enough exercise and eating healthy.
Calcium
Getting enough calcium is essential for the maintenance of healthy bone tissue. 
Calcium needs differ based on age and sex. As we age, our calcium needs increase in order to maintain strong and healthy bones.
Foods that are good sources of calcium include milk products, leafy greens, and legumes.
As an older adult, it can be difficult to meet increasing calcium needs through diet alone.
Speak to a Registered Dietitian if you are concerned about your calcium intake and whether to consider supplementation.
Click here to find out what your daily calcium needs are based on your sex and age.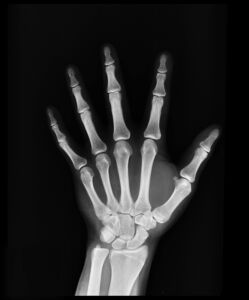 Vitamin D
Vitamin D helps the body to absorb dietary calcium. A deficiency of vitamin D has been shown to lead to bone loss, and eventually osteoporosis. 
You can find vitamin D in foods like fortified milk products, fatty fish, and egg yolks. However, one of the easiest ways to get your vitamin D in is to get some sunshine! 
However, most Canadians are unable to get enough sunlight from October to March to synthesize adequate amounts of vitamin D. Therefore supplementation may be required, likely in the amount of 400 IU per day but no more than 1000 IU for both healthy children and adults.
If you are over the age of 50 or are at high risk for developing osteoporosis, aim to consume 800 – 2000 IU of vitamin D per day.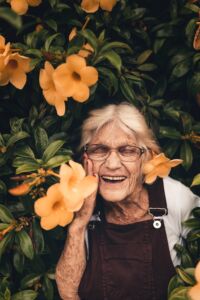 Physical Activity
Regular exercise including both aerobic and weight-bearing activities is important for the maintenance of strong bones.
Osteoporosis Canada recommends:
Strength training ≥2 per week

Aerobic exercise ≥150 minutes per week

Balance exercises every day

Posture awareness every day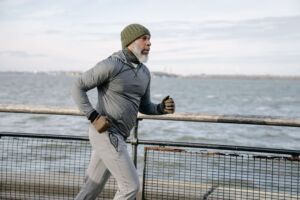 Living with Osteoporosis
When living with osteoporosis, eating a healthy diet and exercising regularly can help protect the health of your bones while reducing the risk of falls, fractures, and broken bones.
Click here for more information from Osteoporosis Canada about healthy living with osteoporosis.
Click here to find a Registered Dietitian near you!
About the Author: Hannah Jackson is a third-year Dietetics student at the University of Alberta.
Reviewed by: Lindsey McGregor, RD
The Site is not intended to be a substitute for professional advice. Under no circumstances will we be liable for any loss or damage caused by your reliance on information obtained through the Site. It is your responsibility to evaluate the accuracy, completeness or usefulness of any information, opinion, advice or other content available through the Site. Please seek the advice of professionals, as appropriate, regarding the evaluation of any specific information, opinion, advice or other content. Never disregard professional advice, including medical advice, or delay in seeking it, because of something you have read on this Site.