3 Surprising Benefits of Working with a Registered Dietitian
by Lindsey McGregor, RD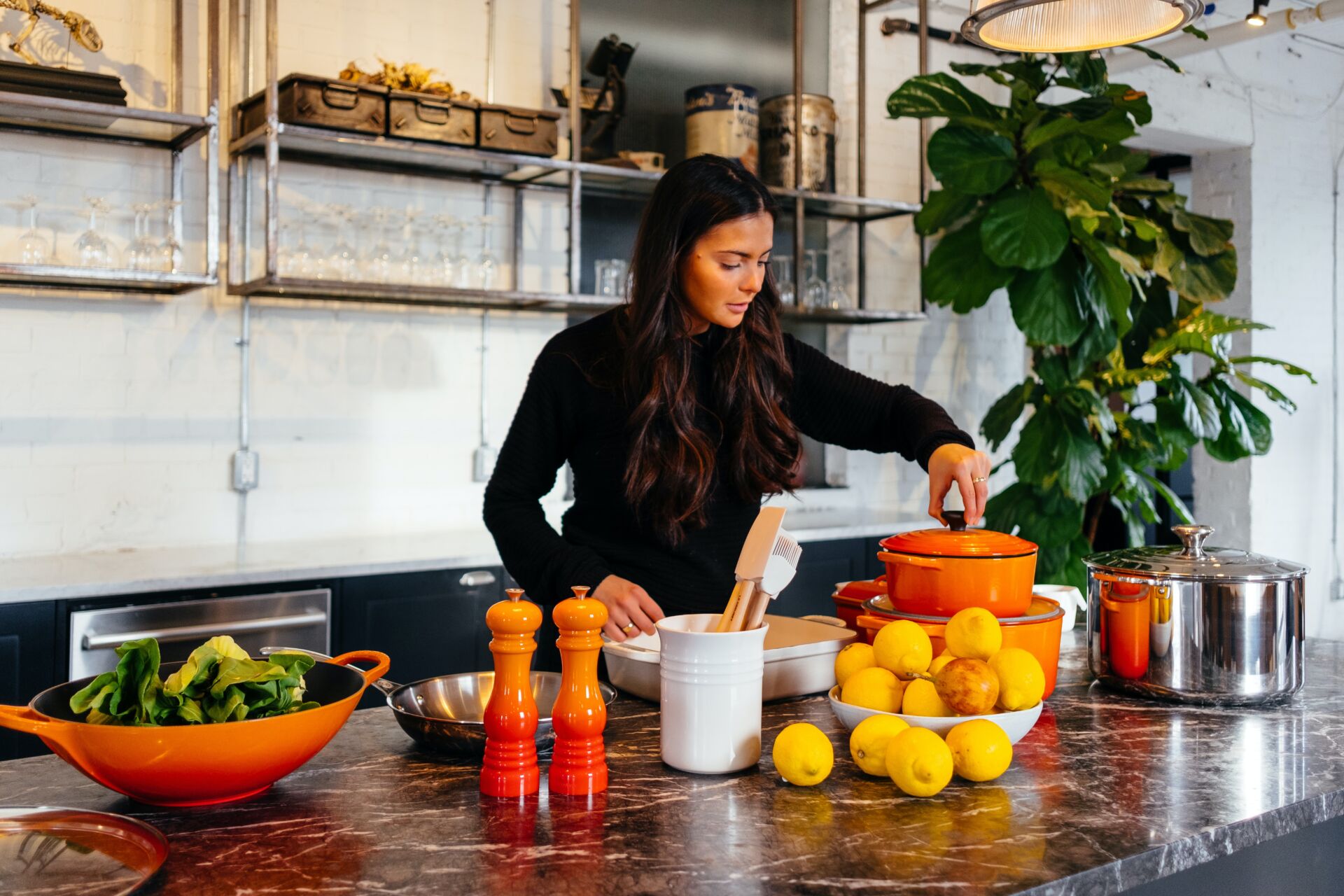 Are you considering working with a Dietitian? You are in good company. Many people are chomping at the bit to work with a Registered Dietitian. This is evident in the high demand for Registered Dietitians in Canada.
While you sense there is a lot of personal value to be gained with the assistance of a Dietitian, you may be wondering what the benefits are and how you can find a Dietitian in Canada. Keep reading to learn more about how you can find the right Dietitian for your lifestyle, health concerns, and goals.
Here are three surprising benefits of working with a Dietitian:
1. Education
Many people are surprised to learn the required educational path to become a Dietitian.
In Canada, Dietitians are regulated health care professionals. To be a Registered Dietitian in Canada, one must complete a university degree in nutritional science or equivalent, complete a one-year-long internship or equivalent, pass a registration exam and uphold professional and ethical standards when practicing. Dietitians must stay up-to-date with their knowledge by completing continuing competence activities and education annually.
Dietitians rely on scientifically based facts when creating their recommendations. As a result, Dietitians offer you a clear lens to see the relationship between food, health, and wellbeing in your life. They can educate you on what's true and false regarding nutrition. You can trust that you are getting the correct information and can make more informed decisions for your health.
2. Encouragement
Many people find it surprising that they leave their appointment feeling good!
Your entire appointment is focused on you. Your Dietitian has training in nutritional counselling skills and will act as a sounding board, encouraging you to make good choices and holding you accountable for your goals.
Dietitians provide nutrition counselling from a compassionate and non-judgemental position. Dietitians appreciate that lifestyle change is hard work. Working one-on-one with a Dietitian, you will gain a knowledgeable support system that you will be hard-pressed to find elsewhere.
3. Personalized Plan
People are surprised how much more attainable their goals are using a personalized approach.
A Registered Dietitian is a highly qualified and trained healthcare professional. They understand nutrition, diseases, the human body, and how all of these variables interact with one another.  As such, your Dietitian will work with you to understand your unique tastes, preferences, and temperament to create a personalized plan specifically designed to meet your needs and dietary goals.
No more general, run-of-the-mill advice. With a Dietitian, you get a tailor-made plan uniquely customized for your objectives from a regulated professional.
How to Hire a Private Practice Dietitian in Canada
Step 1: Identify your goals, and find a Dietitian working in that practice area.
Dietitians can help you with a wide variety of health concerns, from restoring your relationship with food to sports nutrition to healthy aging, to name a few. You will get the most out of your appointment by meeting with a Dietitian with a practice focused on helping people with your particular health concern.
Tip: You may be surprised that Dietitians work in unique and very specific areas. Learn more about our most commonly searched practice areas here.
Step 2: Do your research. Being selective pays off!
Ideally, clients should be selective about which private practice Dietitian they choose because it often becomes an ongoing relationship. Clients do best when working with a Dietitian who is a good match for their health concerns, personality, values, and deeply held beliefs.
Tip: The Dietitian Directory allows you to use filters to find a Dietitian most suited for you.
Step 3: Learn what services your health benefits cover.
Do you have a health benefits plan? Often if your benefits are not used up in a certain time frame they expire. Why not take full advantage of your health care benefits by speaking with a Dietitian?
Tip: Some Dietitians in Canada direct bill. When reaching out to your Dietitian – ask about their billing options.
Step 4: Reach out
At Dietitian Directory, you will be connected to Dietitians across Canada with a myriad of skills and expert knowledge to help you reach your goals.
Tip: Review Dietitian profiles and reach out to 1-3 Dietitians to learn more about their services offered, and compare. At Dietitian Directory it's all about finding the right Dietitian for you.
Are You Ready to Start Working With a Dietitian Today?
The next step is to take action and begin making progress. Find a Dietitian near you today and begin the process of taking control of your health and life.
If you'd like to learn more, contact us today with your questions.