Business Story: Kathleen Le-Nguyen, Registered Dietitian
by Dawid Furman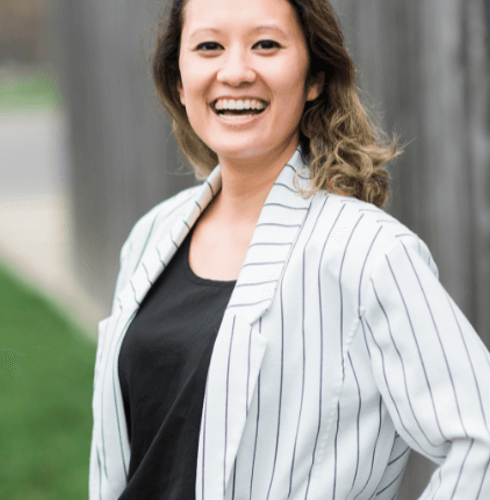 What's your business and who are your customers?
I am a Registered Dietitian working for Provigo. As an in-store Dietitian, I offer personalized grocery tours, individual consultations, and other services such as online webinars/workshops/conferences. My main clientele is people with gut health conditions looking for nutrition support for their digestive concerns.
Explain your experience and how you use it to help clients.  
I worked 5 years in the public healthcare system and also worked in the private sector in parallel during my total years as a Dietitian (almost 7 years now!). My combined experiences have allowed me to have a better understanding of many health conditions/comorbidities as well as a patient and client-centered/partner approach. I offer a curious, non-judgmental, and weight-neutral approach focused on my client's journey, their goals, and overall health.
What areas do you practice in? 
Allergies and Intolerance, Diabetes and Blood Sugar Concerns, Digestive Health, Heart Health, Intuitive Eating, Kidney Disease, Mindful Eating, Older Adult Nutrition, Sports Nutrition, Vegan and Vegetarian, Weight Loss.
Tell us about yourself. For example, what first got you started working on your business, and what motivates you each day to do what you do?
Being a foodie and curious by nature, I became a Dietitian because I'm passionate about all things revolving around food – I also love being able to help people, so I thought, why not combine both? My interests are in gut health and preventative kidney health. I like being able to support my clients to help prevent, improve or maintain their overall health, which is why I became a Dietitian. My main passion: is to be able to help people with digestive disorders and be able to have an impact on their quality of life, to learn more about the role of nutrition, the microbiota, and the intestine far beyond digestion. For me, being a Dietitian was the perfect combination of helping people and being able to constantly learn and grow in a rapidly changing field! I see sessions with my clients as a food journey where I get to both help my clients and learn from them as well.
What's your biggest accomplishment as a business owner?
Being able to specialize within my niche in a short amount of time since working with Provigo! Most of the clients who consult me are in digestive health.
What's one of the hardest things that come with being a business owner?
Time management, there are always lots of things to do and it's important to be mindful of putting some time for ourselves as well.
What are the top tips you'd give to anyone looking to start, run and grow a business today?
Being flexible with our schedule, as it is an atypical schedule running and growing a business. What are your clients looking for, and what sets you apart from what others are offering? The answer often lies there.

Staying organized is also key, it's easy to be all over the place!
Is there anything else you'd like to share?
We are constantly learning and growing, keeping an open mind and staying curious are key.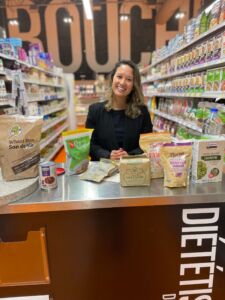 Company name: Provigo/Loblaws Inc.
Location: Montreal, Quebec, Canada
Find your Dietitian on Dietitian Directory.  Are you a Dietitian, would you like a biography on Dietitian Directory, please contact us. Interested in keeping up with Dietitians across North America, please follow us on instagram.